2022 Fall Conference
Register now
Reserve your t-shirt -- free when you sign up by October 12th to attend the AWWA portion of the conference (for pick-up at the conference only)
Call for papers
The call for papers has closed.
Learn more
Conference overview
The Fall Conference is a combined event of:
Nebraska Section - American Water Works Association (AWWA)
Preconference workshop
Add the one-day pre-conference seminar on project funding to your Fall Conference experience and get another 4.75 CEU credits for water or wastewater on November 1st. The cost is just $100.
Photos of the event site

Conference hall exterior



Banquet hall



Classrooms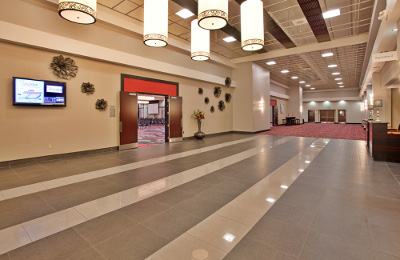 Conference hall
Hall layout
Details forthcoming
Exhibitors
Top Ops
The Top Ops contest will again challenge participants with a wide range of questions about water treatment and distribution. The winners will go on to represent the Nebraska Section at the 2022 AWWA ACE.
Cash prizes are also on the line:
First place: $60 per participant
Second place: $40 per participant
Third place: $20 per participant
Please register your team in advance!
Water-tasting contest
Details forthcoming
The Public Information committee has hosted the water-tasting contest each year since 2009. Contact Mary Poe with any questions.
Benefit poker night
Details forthcoming
Water for People Raffle
Details forthcoming
Children's poster contest
The
Public Information committee
is hosting a poster contest for 5th-grade students in Nebraska on the theme "Water: It's there when you need it!"
Exam prep
Details forthcoming
Visiting dignitary
Details forthcoming
Past chairs' breakfast
Past chairs should have been contacted directly with an invitation to the past chairs' breakfast.
Awards
Details forthcoming