2013 Fall Conference
Conference overview
■
Photos
■
Hall layout
■
Large equipment
■
Exhibitors
■
Meter Madness
■
Water-Tasting Contest
■
Benefit Poker Night
■
Children's Poster Contest
■
Dignitary
Conference overview
The Fall Conference is a combined event of the Nebraska chapters of the
American Public Works Association (APWA)
,
Water Environment Association (WEA)
, and American Water Works Association (AWWA).
The conference returns this year to the
Younes Conference Center
in Kearney.
Photos of the event site
Conference hall exterior
Banquet hall
Classrooms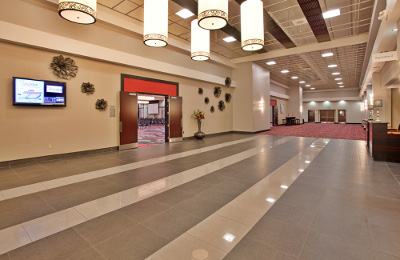 Conference hall
Hall layout
The hall layout will be detailed at a later time.
Large equipment
The new Fall Conference venue will allow for large equipment to be displayed. There will be several large booths (20' wide by 8' deep) available for vendors who wish to exhibit large equipment.
Exhibitors
Exhibitors and sponsors are invited to participate in and support this year's Fall Conference.
Meter Madness
"Meter Madness" returns for the second year, open to any operator or utility member willing to give it a try.
Water-tasting contest
The
Public Information committee
will host a
water-tasting contest
as in the past four years.
Benefit poker night
Wednesday night at 9:00 pm
The
Young Professionals
committee will be heading up a
benefit poker tournament
for Engineers Without Borders.
Children's poster contest
Schoolchildren in Kearney were invited to submit posters on the theme of "What do you know about H
2
O?"
The winner in the Kindergarten through 2nd-grade category:
(Please comment and share on Facebook)
The winner in the 3rd-to-5th-grade category: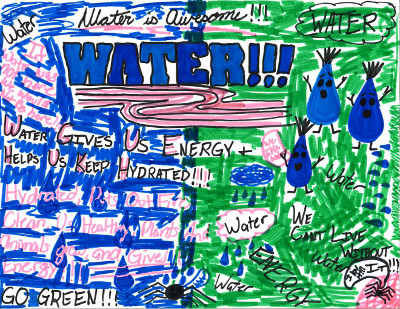 (Please comment and share on Facebook)
Visiting dignitary
Our visiting dignitary is yet to be named.