2012 Fall Conference
Conference overview
■
Photos
■
Hall layout
■
Large equipment
■
Exhibitors
■
Meter Madness
■
Water-Tasting Contest
■
Benefit Poker Night
■
Dignitary
Conference overview
The Fall Conference is a combined event of the Nebraska chapters of the
American Public Works Association (APWA)
,
Water Environment Association (WEA)
, and American Water Works Association (AWWA).
The conference is moving this year -- just across the street from last year's show -- to the
Younes Conference Center
in Kearney. This will afford us a much-expanded facility for bigger demonstrations and more space all around.
The AWWA meetings, classes, and events will be held on November 8-9.
Photos of the new location
Conference hall exterior
Banquet hall
Classrooms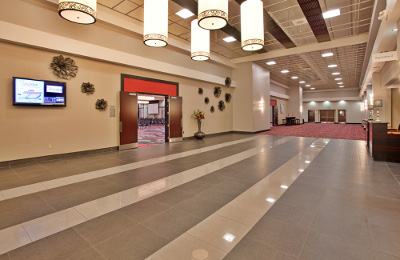 Conference hall
Fairfield hotel suite
Fairfield hotel suite
Fairfield hotel suite
Hall layout
General brochure for the Younes Conference Center
Exhibitor and sponsor contracts
Large equipment
The new Fall Conference venue will allow for large equipment to be displayed. There will be several large booths (20' wide by 8' deep) available for vendors who wish to exhibit large equipment.
Exhibitor and sponsor contracts
Exhibitors
Exhibitors and sponsors are invited to participate in and support this year's Fall Conference. Please see the complete
exhibitor and sponsor invitation
for details.
Meter Madness
The Fall Conference will feature our first-ever "Meter Madness" competition, open to any operator or utility member willing to give it a try.
You'll be asked to re-assemble a Badger flowmeter from a complete set of parts (along with some miscellaneous "extras"), and you'll have two timed attempts to complete the assembly. If the meter leaks, time will be added to your score -- the more it leaks, the more time will be added.
The prize is $1,000 for the Section winner, to be used towards attending the national competition at ACE-13 in Denver.
Register on-site at the conference!
Water-tasting contest
The
Public Information committee
will host a
water-tasting contest
as in the past three years.
Benefit poker night
Wednesday night at 9:00 pm
The
Young Professionals
and
Water For People
committees will be heading up a
benefit poker tournament
for the Water For People charity.
Visiting dignitary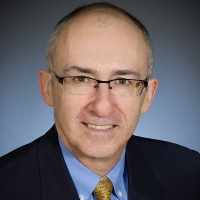 Our visiting dignitary will be AWWA Vice-President Reid Campbell. He is Director of Water Services at
Halifax Water
, the water, wastewater, and stormwater utility in Halifax, Nova Scotia. He is responsible for the operation "from source to tap" of the municipal water system serving 350,000 people as well as corporate-wide SCADA and process communication services. Upon his university graduation in 1987, Reid worked for a large national consulting firm in Toronto where he had the opportunity to work on all manner of water supply projects. He returned to Halifax in 1994 where he worked for a local consulting firm until joining Halifax Water in 1998.
Reid has a bachelor's degree in civil engineering from the Technical University of Nova Scotia (now part of Dalhousie University) and a master's degree in civil engineering from the University of Toronto. He is a registered professional engineer in the province of Nova Scotia.
Reid joined AWWA in 1989 and has been active in the association. He has served on the leadership team of the Atlantic Canada section including terms as Chair, and conference chair and represented the Atlantic Canada section on the Board of the Canadian Water and Wastewater Association. He was awarded the Ira P. MacNabb Award for outstanding service to the section in 2008. At the national level Reid is a member of the Canadian Affairs committee, the Water Loss Control Committee and two utility standards committees.
Reid's employer, Halifax Water is active in water quality research and water loss control which has provided him several opportunities to present at ACE, section conferences and other events. In 2011 he was privileged to be a co-author of articles in Opflow and Journal AWWA.
Reid lives in Halifax with his wife, Eleanor, and their two teenage sons David and Daniel.